The history of the Civil War in one epic 30 minute animated map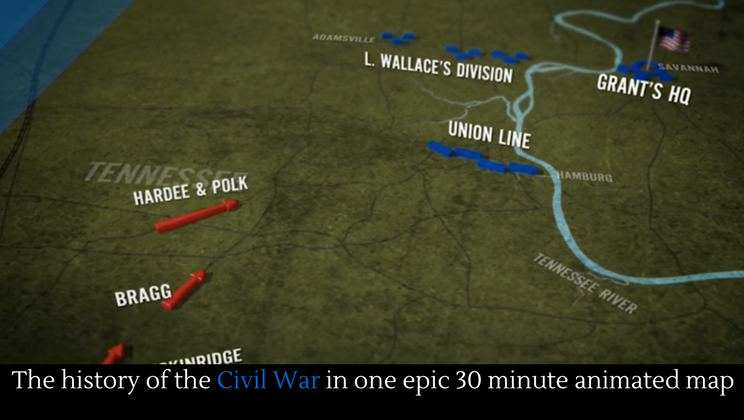 The Civil War is kind of like the fulcrum balancing U.S. history up until now. It was such a significant event that it seems as though history from the colonial period through the 1850s was all leading to the Civil War. After the war, many of our current social issues point back to the war. That being said, there are fewer events in U.S. history worth knowing well than the Civil War, with the possible exception of Reconstruction.
Full story at YouTube.
More great vids.
Posted by Josh Urich