How to help your content rise above the noise [infographic]
Posted by staff / July 18, 2013
infographic
storytelling
visual content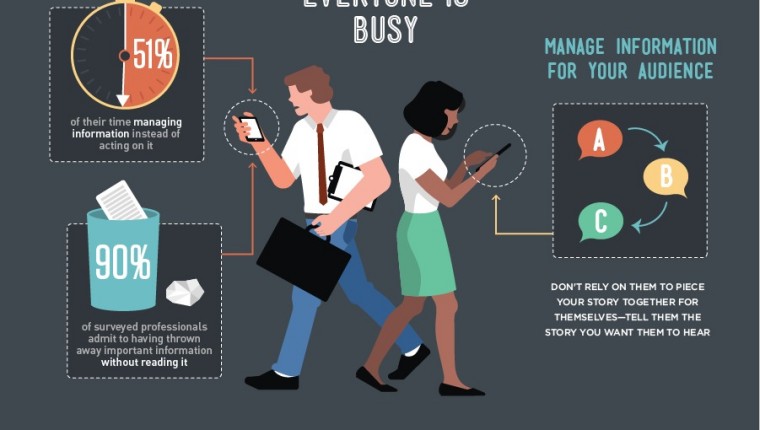 Here are 5 ways to make sure your storytelling is fast, easy and effective:

Show, Don't Tell – the stats confirm that people engage with visual content, particularly when combined with other content.
Make Sure Your Message Doesn't Get Skimmed – write catchy headlines and focus engagement where you most want it.
Manage Information for Your Audience – don't rely on your audience to piece your story together for themselves; make your narrative explicit.
Don't Let Your Brand Get Lost in Marketing Overload – make your stories personal and relevant – tell them about you and your customers. People buy on emotion and justify with logic.
Don't Let Your Information Get Lost – bits of your story are scattered across the web; package the relevant pieces up and deliver your story.

Effective storytelling can help you cut through B2B information overload. And the good news? Now your B2B audience really is sitting comfortably and ready to begin.
Infographic from LookBookHQ
B2B your bag? Sharpen your skills on Alltop.