Iceland now growing a forest for the first time in a millennium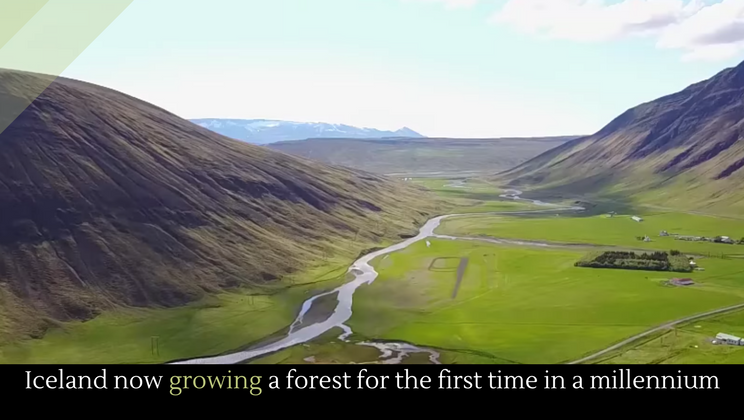 Iceland was one of the worst nations in the world in terms of deforestation. A thousand years ago, the Island was twenty-five to forty percent forest. But now, it's largely without forest. For the first time in a thousand years, though, Iceland is now growing new forests. This short video chronicles how Iceland was deforested and the work it takes to regrow the nation's forests. At the very least, there are lots of beautiful shots in this video.
Full story at YouTube.
More great vids.
Posted by Josh Taylor