Invasive lampreys can't resist bile salt 'perfume'
Posted by staff / October 7, 2013
bile salts
Sea lampreys
Weiming Li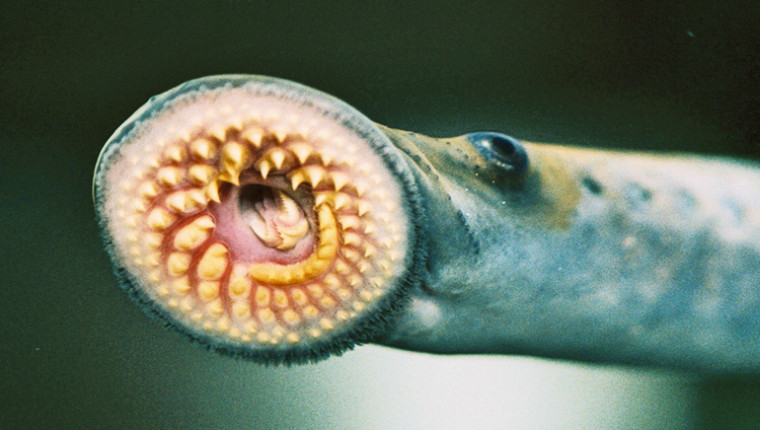 The researchers demonstrated that sea lampreys and silver lampreys smell bile salts and acknowledge them as attractants. The difference, however, is sea lampreys become sexually active while silver lampreys do not.
Silver lampreys are one of four native lamprey species in Michigan. Knowing that a distinct scent affects an invasive species differently from the native fauna they are displacing is a research angle worth pursuing, says Weiming Li, professor of fisheries and wildlife at Michigan State University.
"This mating call is quite effective, and it has helped sea lampreys thrive," Li says. "Knowing that bile salts cause sea lampreys to react differently than our native species, which have long been part of our ecosystem, could eventually lead to better ways to control sea lampreys."
Full story at Futurity.
More research news from top universities.
Photo credit: NOAA/Flickr