Is J.K. Rowling ruining the wizarding world she created?
Posted by Josh Taylor / November 25, 2018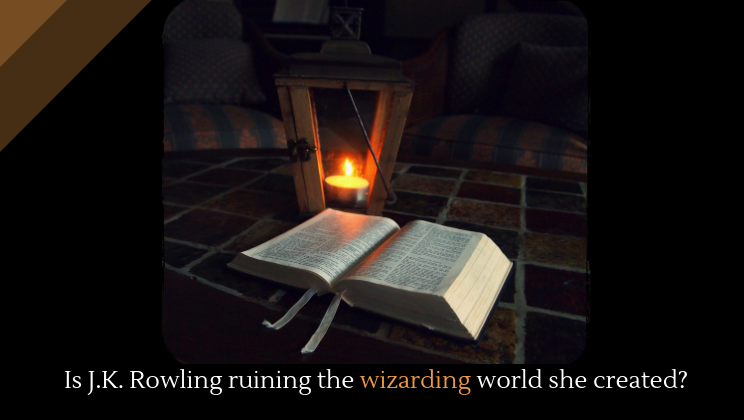 Yes.
More about movies.
---
Ok, I guess I should explain in a bit more detail. And let me start with this: I love the Harry Potter universe. I've read or listened to the books probably a dozen times, and each time I fall deeper in love with the wizarding world. I am so deeply impressed with J.K. Rowling's world-building. The internal consistency of the original seven novels (henceforth The Canon). There are clues for the final book buried in the first book, and the first book calls back to the seventh. There are so many threads woven through the stories that you have to wonder how a single human kept all of them organized in her head. In another time and another place, these books would be the foundations of religions, they're so rich and compelling. When final book was published in 2007, the world stopped for a moment, simultaneously celebrating and mourning the end of this fantastic saga that gripped the world. That book was a perfect ending to a perfect series.
But, alas, that book turned out not to be the end. It started when Rowling told fans that Dumbledore was gay. There was extremely, extremely sparse evidence of it in the text––despite this frankly ridiculous LA Times piece that offers seven "clues" (read: stereotypes) that Dumbledore was gay.
Then, Rowling began using her characters to support or condemn political causes (that article, by the way, is my favorite explanation of why Rowling needs to stop messing with her creation). Now, she is attempting to explain The Canon through the Fantastic Beasts franchise and other materials. According to critics, this is exactly what George Lucas did to Star Wars. Harry Potter fans are literally begging her to stop messing with their favorite magical world. Some are walking away from the series altogether.
So what's the problem? If you don't like the additions, then just don't watch or read them, right? Unfortunately, it's not that simple.
I'm reminded of Harper Lee's Go Set a Watchman, which was so bad that it made people question the brilliance of To Kill a Mockingbird. It's partly that both books were penned by the same author, who was able to channel the characters she created and make them do things that we would have not imagined in our own heads. But it's more that The Canon has become, for all intents and purposes, sacred text for fans. When an author, be in Lee or Rowling, modifies The Canon with either pre- or post-Canon information, it challenges The Canon's sacrality.