JFK: theories and conspiracies [infographic]
Posted by staff / November 18, 2013
Lee Harvey Oswald
Mike Faille
National Post
President John F. Kennedy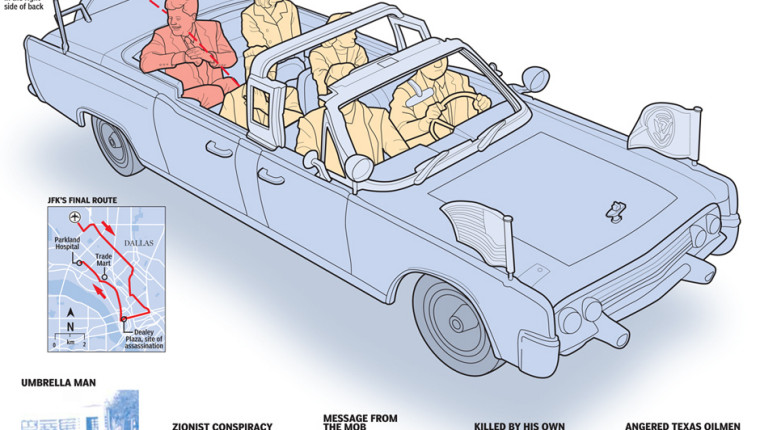 Araminta Wordsworth and Mike Faille are National Post staff and they've put together a great info graphic illustrating various theories about JFK's assassination.
It's been half a century since President John F. Kennedy was gunned down by Lee Harvey Oswald on that fateful November day in Dallas, but after the official Warren Commission, and more than 2,000 books and numerous movies — both documentary and fiction — the assassination remains fruitful ground for conspiracy theorists. Here's a sample of theories, from the thoughtful to the wacky to the plain paranoid.
See the original here: National Post.
More stories about politics.
Photo credit: Araminta Wordsworth and Mike Faille, National Post