John Oliver explains what's going on in Venezuela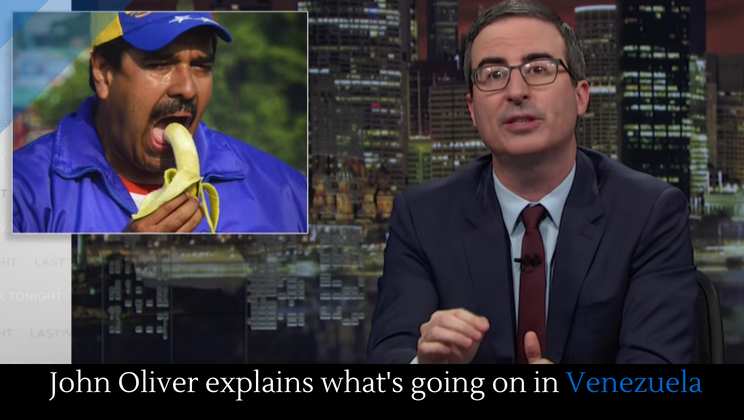 Things are not going well at all in Venezuela lately, a fact easy to miss thanks to the chaos in our own government. But things there are much worse in Venezuela, and John Oliver devoted one of his longer segments to explaining what the problem is, and much of it has to do with the current president, Nicolás Maduro, who is currently doing his best to run the country into the ground. While his people starve, he chomps down on delicious foods and rigs the government.
Full story at YouTube.
More great vids.
Posted by Josh Urich