How John Oliver hurts democracy under the guise of comedy
Posted by Josh Taylor / December 17, 2018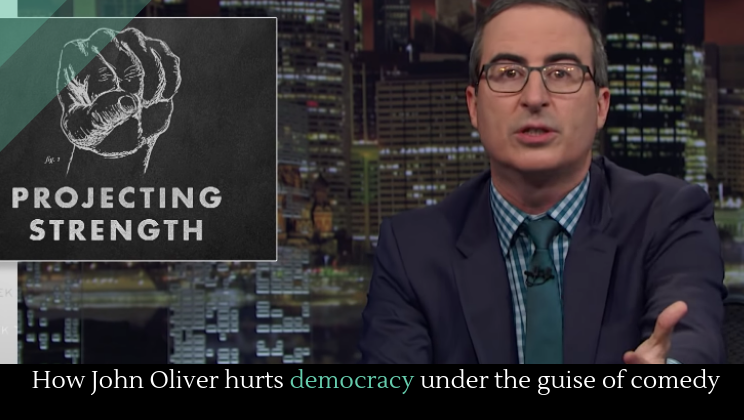 Several years ago, Last Week Tonight's long, investigative segments were a critical part of my Monday morning routine. I'd way up, make breakfast, and then sip tea while learning more about standardized testing biases or problems with the U.S. infrastructure. I remember being impressed with the quality of research for each piece, and even though the show clearly leaned left (which is fine by me), it did a good job being reasonable in its presentations.
But almost as soon as Donald Trump was elected, the show took a turn. Oliver said in an interview that he and the writers try to keep a diversity of topics in the show: "We've had to protect the main body of our show, because there's so much low-hanging fruit around, you can kind of gorge yourself on that and forget that there are other things going on in the world, so we try and make sure that the vast majority of our main stories are not centered around the president."
But as I skim through the archive of Last Week Tonight long segments he's done in years past and compare them to the most recent season, something is very obvious: Last Week Tonight has declared war on Trump and the GOP. Nearly every segment has gone back to Trump or the GOP this season––older episodes did not go back to Obama or the Democrats, though. The show's once slight lean to the left has turned into vitriolic Anti-Rightism.
I've had to change my Monday morning routines this year. Starting off the week with unforgiving "us versus them" rhetoric was starting to eat away at me. I still think Oliver is funny, and the segments I do watch make me chuckle, but beneath that there's the sense that Oliver is doing more to fan the fires of partisanship than he is to shed light on injustice.
More about television.