John Oliver takes on NRA TV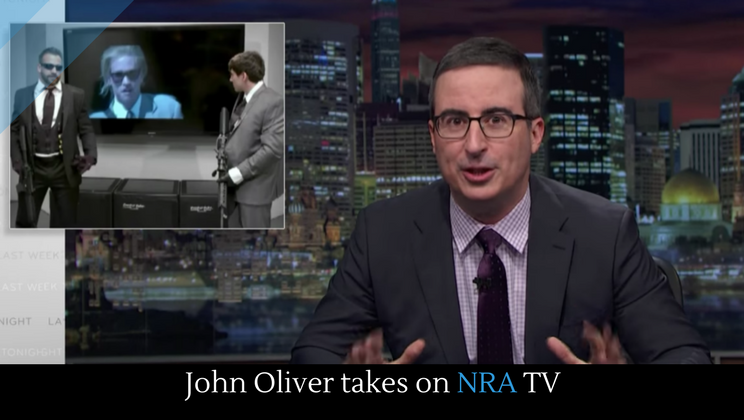 After the Florida shooting, the NRA has come under pretty serious fire (as it were…). Major corporations like Hertz, Delta, United, and others have pulled their support for the NRA after a grassroots Twitter campaign. But streaming TV services, like Google, Apple, and Roku, have not yet backed out of their NRA support because there's a streaming NRA TV channel. This John Oliver segment examines the kinds of shows that appear on NRA TV and why those shows are a bit problematic.
Full story at YouTube.
More great TV.
Posted by Josh Taylor