John Oliver wonders how Ayn Rand is still a thing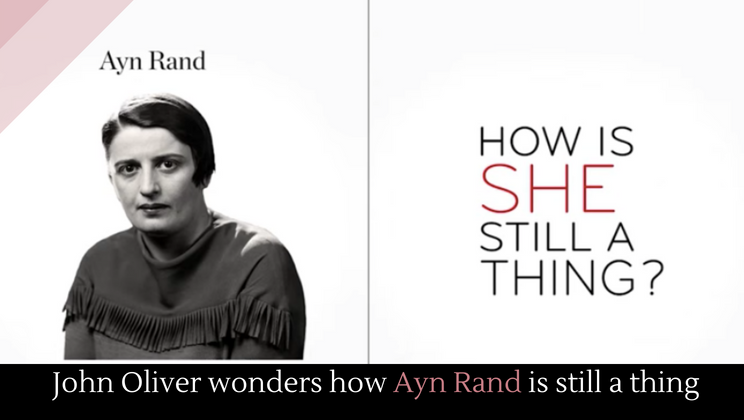 Author Max Barry once described reading Ayn Rand in this way," I felt like Ayn Rand cornered me at a party, and three minutes in I found my first objection to what she was saying, but she kept talking without interruption for ten more days." And yet Ayn Rand, who has been dead for over three decades, still holds sway over modern politicians for her nonsensical and objectively incorrect (see what we did there?) philosophy.
Full story at YouTube.
More great vids.
Posted by Josh Urich