Johnson & Johnson shares plummet after report proves it knew of tainted baby powder for decades
Posted by Josh Taylor / December 15, 2018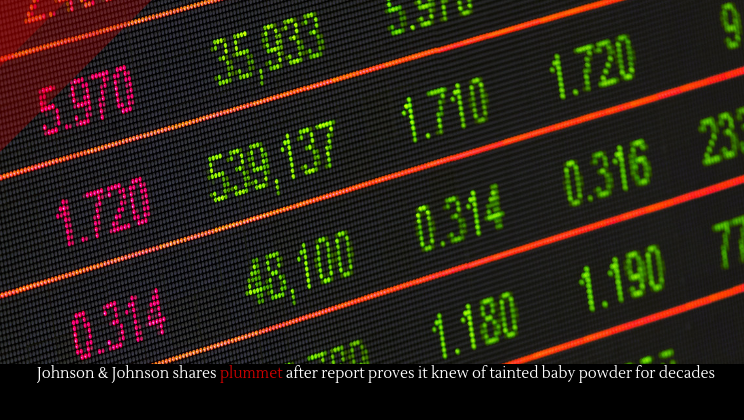 Johnson & Johnson shares plummeted 11% following a Reuters report that demonstrates the company knew its baby powder was tainted with asbestos. According to the report, talc and asbestos are often found together, and
from at least 1971 to the early 2000s, the company's raw talc and finished powders sometimes tested positive for small amounts of asbestos, and that company executives, mine managers, scientists, doctors and lawyers fretted over the problem and how to address it while failing to disclose it to regulators or the public.
The Reuters report details the company's discovery of the problem with their talc sources, as well as their decades-long efforts to avoid dealing with the consequences––both before and after litigation.
After the report, investors began dumping their shares in the company. A similar event occurred in 2002, following "former employee's allegations of false record-keeping at a Johnson & Johnson plant that makes an anemia drug linked to serious side effects."
Wells Fargo believes that the sell-off is "excessive," and that the company will outperform. They will almost certainly take a hit as class-action lawsuits will most likely skyrocket after this report.
More business.