Leah Remini suggests that Tom Cruise personally involved in Scientology violence
Posted by Josh Taylor / November 23, 2018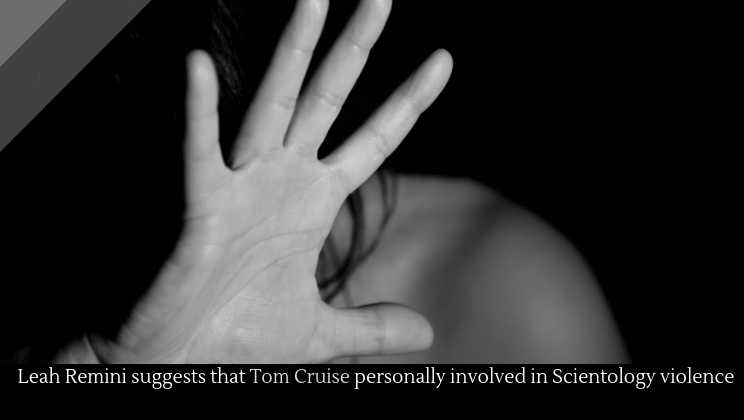 Few religions are more controversial than Scientology. Indeed for some it's not even a religion, it's just a cult. For reasons explained in another article, we prefer not to use the word "cult." For others, Scientology was a way out of drug addiction or other sufferings.  The controversy only increased when Leah Remni's documentary Going Clear host of accusations made a about the organization.
Tom Cruise is one of the most controversial figures in this already controversial religion. He's the most famous of all celebrity Scientologists, and he's also the most deeply committed. Some observers have wondered, however, whether Cruise's dedication to the group is his own choice. One conspiracy theory––one with some evidence––is that celebrities like Cruise are blackmailed into staying with the organization. The blackmail files come from a church practice called "auditing," in which members reveal any negative memory or experience in order to free them of its impact on their lives. Allegedly, some celebrities (and maybe everyone) have been secretly recorded during these sessions, and the contents of those recordings used to keep them in the organization. So perhaps, some suggest, Cruise only stays in the organization because he has to.
But according to recent information, Cruise has not been forced into sticking with Scientology. Rather, he is an active participant in even its allegedly abusive practices. This information comes from former church members, meaning that the church has a ready-made rejection of it. Because of the group's secrecy, the truth of the matter may never be known.
More about religion.