Listen to the lovely orchestra of crickets singing at human speed [audio] [updated]
Posted by staff / November 14, 2013
cricket
crickets
Jim Wilson
Robbie Robertson
Robert Wilson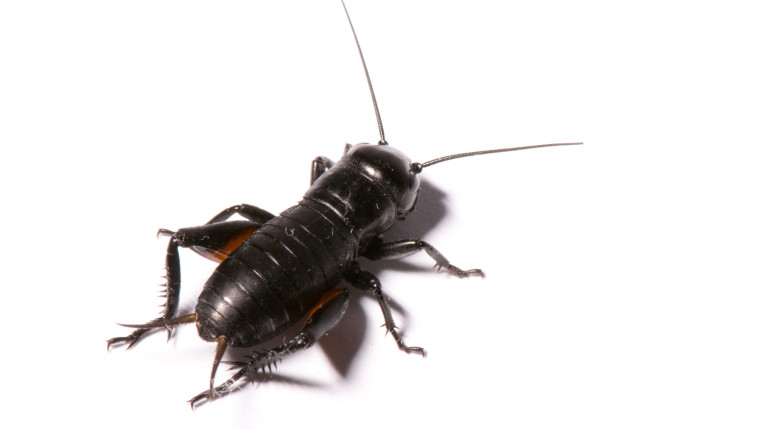 Want to hear something magical?
Experimental director and playwright, Robert Wilson, caught a hauntingly beautiful piece of music one night, a recording of crickets.
That part is common enough, but then he stretched out the sound as much as one would have to stretch the life of a cricket to equal that of a human, and the result is truly wonderful.
---
UPDATE:
Thanks to the many readers who wrote in comments on this piece, we can set the record straight in terms of attribution and the history of this amazing piece of work. We apologize for the mistake, and thank you again!
The original recording dates back to a CD released in 1992 by Jim Wilson called God's Cricket Chorus, portions of which ended up in a song from the same year called Ballad of the Twisted Hair, which Wilson produced.
Opera singer Bonnie Jo Hunt was approached by Robbie Robertson and Jim Wilson to add some human accompaniment to the stunning chorus Wilson had discovered when he'd slowed the sounds down and lowered the pitch. A strange request, but this was Hunt's reaction to hearing the original recording, reflecting much of the enthusiasm seen in the comments.
As she explained to Alex Chadwick of Hearing Voices back in 2004:
I had these messages saying that Robbie Robertson said to get in touch with me. So we went in studio. He said, 'I want you to do whatever you feel like. And, now, these are crickets.' So I thought, oh, my goodness. I'm to accompany crickets, see?

And when I heard them, I was so ashamed of myself, I was so humbled, because I had not given them enough respect. Jim Wilson recorded crickets in his back yard, and he brought it into the studio and went ahead and lowered the pitch and lowered the pitch and lowered the pitch. And they sound exactly like a well-trained church choir to me. And not only that, but it sounded to me like they were singing in the eight-tone scale. And so what–they started low, and then there was something like I would call, in musical terms, an interlude; and then another chorus part; and then an interval and another chorus. They kept going higher and higher.

They were saying cricket words. I kept thinking, 'Oh, I almost can understand them. It's a nice, mellow tone. And they never went off pitch until one of the interludes, where they went real crazy and they got back on again to where they were. And I know that people do not know that they're listening to crickets unless they're told that that's what that is…
Full story at SoundCloud via Earth Touch. Additional information at Hearing Voices, ScienceBlogs, Change the Life Channel.
The all-natural orchestra.
Photo credit: Fotolia