Live the fantasy anywhere with the Dr. Who Tardis tent
Posted by staff / April 11, 2013
Tardis
tent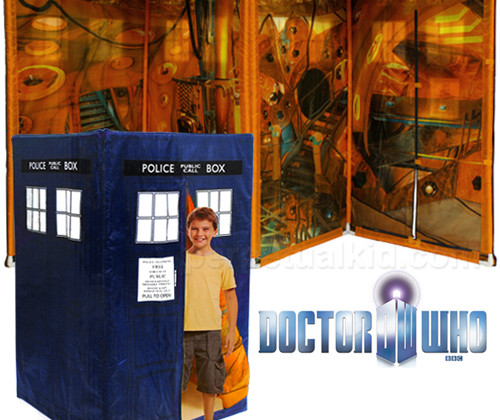 Oh sure, the picture shows a delighted child enjoying this Dr. Who Tardis tent, but we all know who holds the credit card and who really needs the coolest cubicle in the office…
That's right, all you grownup fans, it's time to enjoy some quiet time in sci-fi style.
Put your bowtie on and get ready to experience adventures both indoors and outdoors, with time and relative dimensions in space, just like the Doctor!  As we know, the Tardis is much bigger on the inside and this ultra-cool tent appears to be the same, with a realistic full print of the internal heart of the ever whhhewwww wheeeeewwwshhhh weeeewwweeew vorp voooorrpr vooooorp-ing time traveling ship!
And all this 61″x35″ fun could be yours for only $114.99!
Full story at Perpetual Kid via SleepZine.
For a better night's sleep anywhere you need it.