The man who bet everything on Beanie Babies and went bankrupt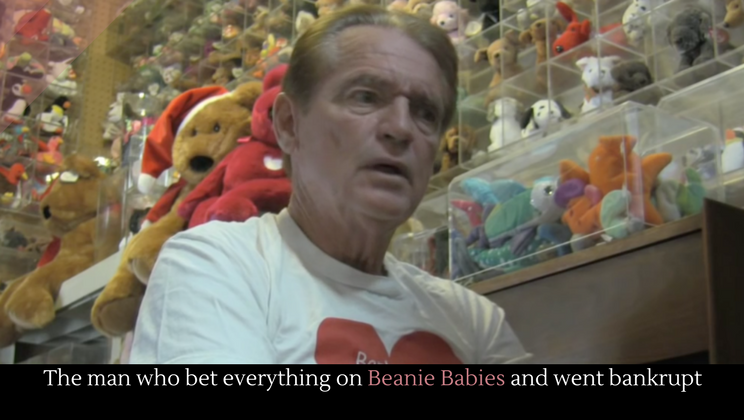 Beanie Babies were once a massive fad, and people spend thousands of dollars on them. Mostly that just ended up with a bunch of wasted money and a serious lesson learned, but for this poor guy it meant a wasted college fund for his kids. This video explores the decisions he made, how his family reacted, and what he's doing now. Oh, and it explores his Beanie Baby collections for those of you who are interested.
Full story at YouTube.
More great vids.
Posted by Josh Taylor