What Manafort's plea deal breach means
Posted by Josh Taylor / November 29, 2018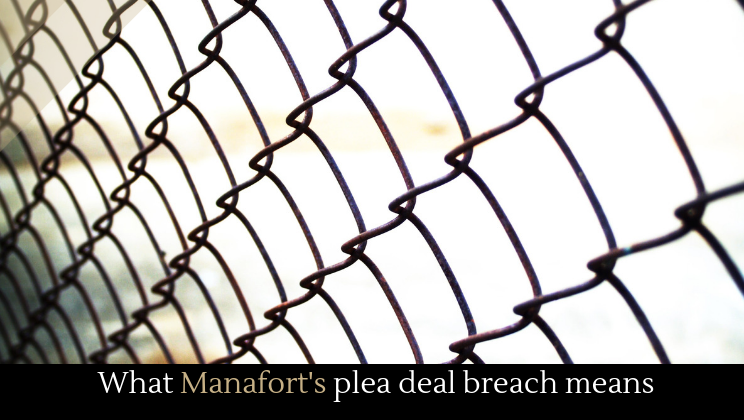 This week, special prosecutor Robert Mueller accused Paul Manafort, Trump's former campaign manager, of lying. If true, this means that Manafort broke his plea deal. It's a seemingly simple issue, but the effects are complicated and, potentially, profound.
NPR has noted that Trump has stepped up his twitter attacks on Mueller in the wake of the Manafort news, particularly because of a New York Times report that Manafort's lawyers briefed Trump's lawyers on the special counsel's investigation. Rudy Guiliani confirmed this. This is not illegal, so why is Trump stepping up his attacks?
There is one startling possibility. Mueller intentionally made a plea deal with Manafort knowing that Manafort would share information with Trump. This would give Trump's attorneys a chance to coordinate stories––potentially untruthful stories––with Manafort. Meanwhile, Mueller––who in this scenario has evidence of wrongdoing––waits for the two to come up with a false story. Recall that Trump is submitting his answers to Mueller in writing, meaning that Mueller could wind up with written evidence of lying.
If that is true, then that begs the question of why Manafort would take a plea deal at all? Simply to be Trump's "inside man"? That is possible, which raises a new question: can Trump pardon Manafort in return for his help? That's up for debate. Some say Trump cannot pardon Manafort, because that would be both an impeachable and convictable offense. Others say that Trump can.
So we shall have to wait and see what comes of this mess.
More about politics.