McDonald's 1955 vs. McDonald's 2015 [video]
Posted by staff / September 8, 2015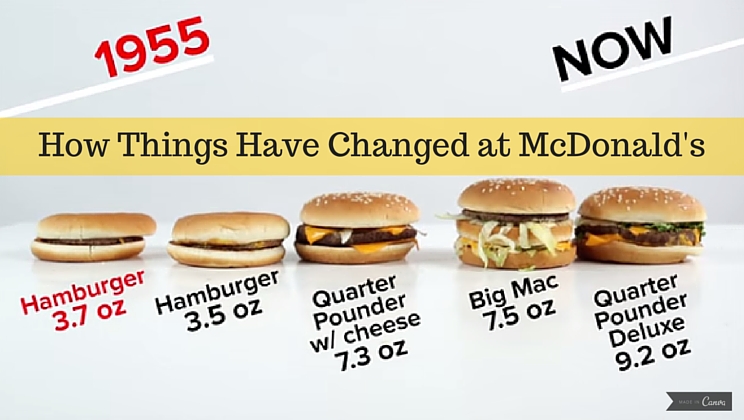 McDonald's has been around for a long, long time, so what's all this talk about fast food and an obesity epidemic?
Well, much has changed since Grandma and Grandpa grabbed a quick bite the night they decided to go steady as you'll see in this Buzzfeed video showing the vast difference between the good old days and today.
Full story at Buzzfeed @ YouTube via Geeks are Sexy.
Food fights.
Graphics credit: Canva