Me-llenials: Is Generation Y lazy & self-entitled? [infographic]
Posted by staff / November 12, 2013
company loyalty
Generation Y
infographic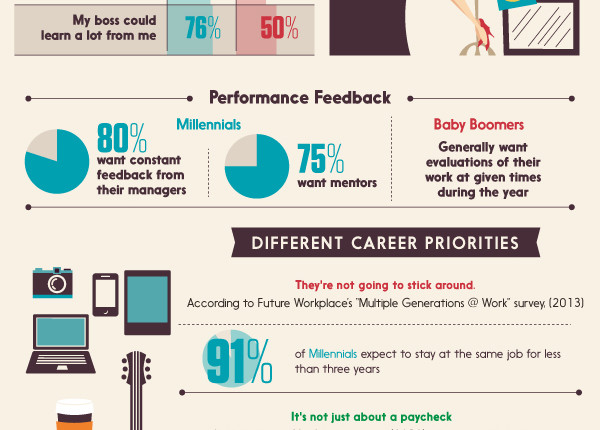 Generation Y, or Millennials, the generation born between 1977 and 1997 get an incredible amount of grief over their non-traditional work attitudes, even though the idea of company loyalty got thrown out the window about the same time as pensions disappeared and massive layoffs of older members of the workforce went into effect.
This infographic takes a closer look at this up-and-coming generation, who aspire to being business owners, want feedback from their superiors, and are optimistic about their future potential despite a long run of tough economic times.
Turns out, they don't sound that bad after all.
Via OnlineSchools.
Like infographics? So do we.