Mississippi girl wins homecoming queen, kicks game-winning field goal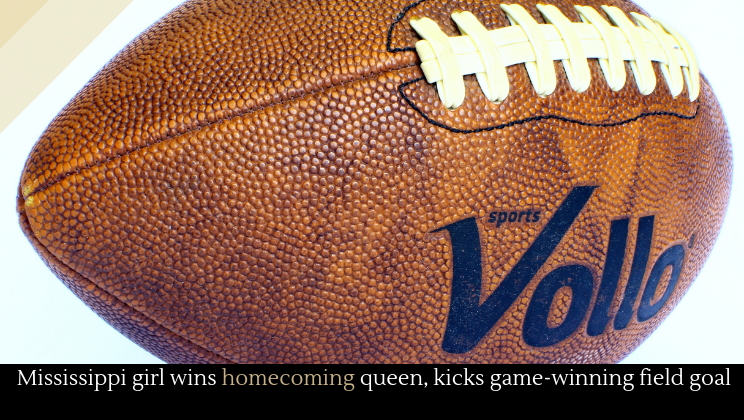 Kaylee Foster isn't your average high school student––or your average teenage girl. She doesn't worry about stereotypes of femininity or masculinity. Instead, she does the things she wants to do. One of the things she wants to do, for example, is to play football. And she's quite good. As an extra kicker, she scored the majority of her team's points in the homecoming game. She was also crowned homecoming queen. Kaylee Foster shows that you needn't be worried about what "girly girls" or "manly men" do. Just do the things you like.
Full story at the AP.
More great sports.
Posted by Josh Urich