How the Netherlands avoids flooding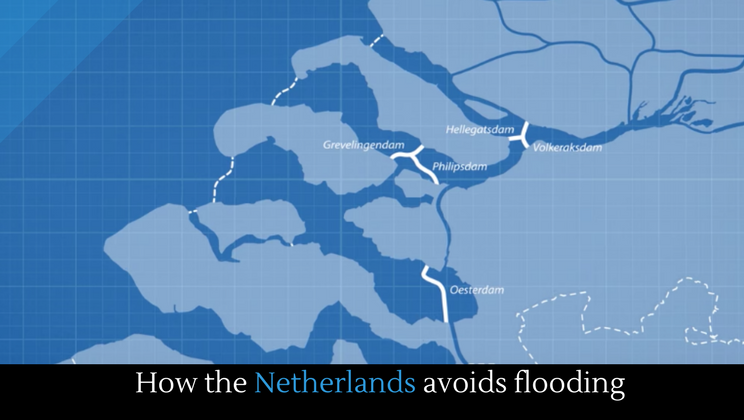 In 1953, a storm struck the Netherlands with such strong winds, high tides, and massive amounts of rain that it killed over a thousand people and two-hundred thousand cattle, and it destroyed forty-three thousand homes. After this tragedy, the Netherlands opted to change its entire water-protection strategy. The result was one of the seven wonders of the modern world. Real Engineering explains how the Netherlands built the massive series of levees that protects it from floods.
Full story at YouTube.
More great engineering.
Posted by Josh Taylor