How one Swedish submarine defeated the entire US Navy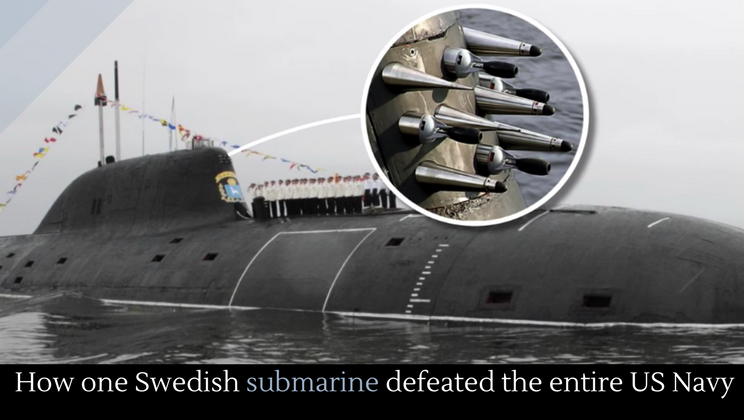 The United States has the largest, most advanced navy that has ever sailed the oceans. Its aircraft carrier fleet is so large that the United States Navy has the second largest air force on the planet (just after the United States Air Force, of course). With the greatest technology in the world, how on earth could a single Swedish diesel submarine slip through the U.S. fleet and sink an aircraft carrier? That's exactly what happened in war games between the two countries. Here's how the Swedes pulled it off.
Full story at YouTube.
More great vids.
Posted by Josh Taylor