One year passes since Marjory Stoneman Douglas High School shooting
Posted by Jimmy Cooper / February 15, 2019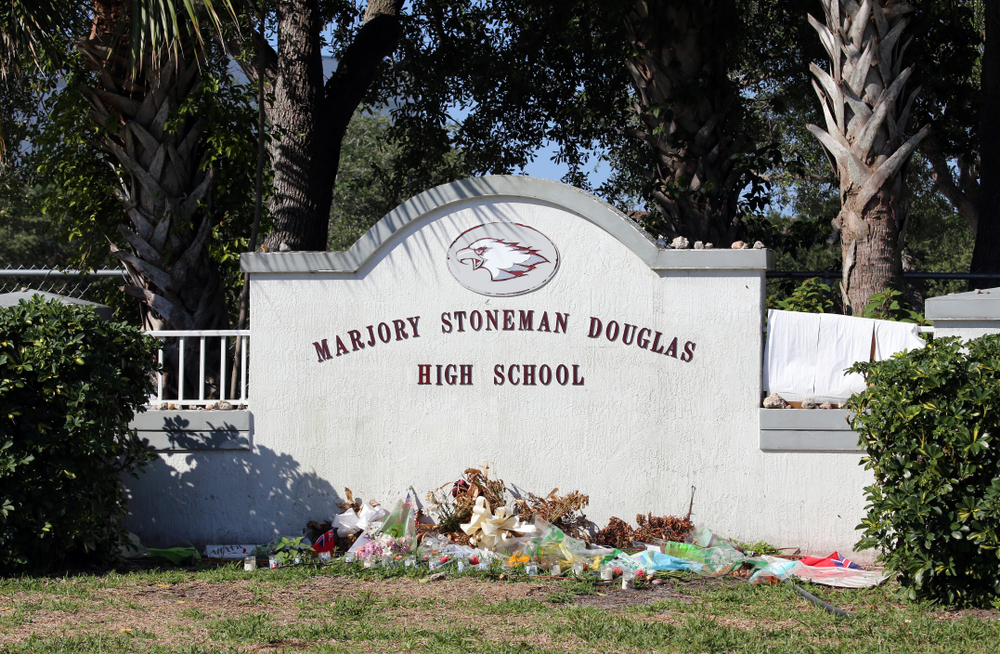 The students at Marjory Stoneman Douglas High still feel like it was yesterday when a gunman took the lives of 17 students on February 14th 2018 in Parkland, Florida. The school held a moment of silence and a half-day to commemorate one-year since the deadly attack, reported by ABC News today.
For many, they simply did not attend school: the feelings were too raw. Only 300 of the 3,200 high school students ended up attending class today.
The school shooting was a watershed moment on the debate on guns and was one of the deadliest school shootings in U.S. history. It also catapulted some Parkland students into political activists and public figures of the gun control debate. It led to some of the largest youth-led protests since the Vietnam War era. The protests were called the "March for Our Lives" and many other high schools took part.
Sadly, however, most of these protests have not resulted in tangible legislation to address the problem. Caught between partisan bickering, no comprehensive gun control measure has been passed even one year after the tragedy. Some states, though, did manage to pass restrictions on bump stocks, automatic rifles, and other dangerous weapons, but a federal bill did not pass.
For example, in response to the shooting Florida raised the age to buy a rifle from 18 to 21. Another law was passed in the state to allow the courts to remove firearms from an individual considered mentally unfit or dangerous.
A Solemn Day
Many students of the school arrived in their own #MSDStrong t-shirts. These shirts have become a national symbol of the tragedy. Outside the high school, clear plastic figurines were erected as monuments to the 14 students killed. Three staff members also died in the attack.
A moment of silence was held at 10:17AM: the time when the shootings first began.
Although met with some reporters, they were denied entry to the school because it would be inappropriate. Grief counsellors and therapy dogs were a common sight in the high school on the solemn day.
Later in the day, an interfaith service was held at a nearby park where students and parents could come together and pray. Many students feared that coming in during the one-year anniversary of the tragedy would conjure up old fears and possibly panic attacks from the trauma.
Alexis Grogan, a junior at the high school, skipped school and spent the day picking up trash at the beach. She is thankful she survived, but she said she "doesn't want to waste what I call a second chance at life, because those who passed don't get that."
The gunman, Nikolas Cruz, is currently awaiting trial for opening fire with an AR-15 assault rifle in the Parkland attack. The perpetrator has had a long history of psychological issues and emotional problems, along with being part of a broken home.