Why we are partly to blame for flights getting more uncomfortable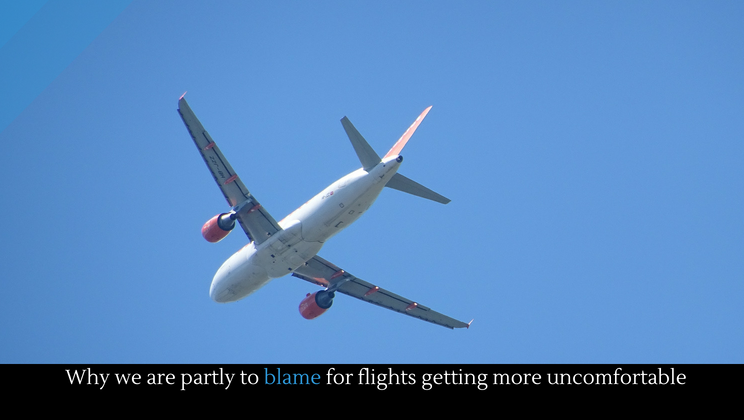 If you've crammed yourself into a "Basic Economy" seat in the past year or so, after paying twenty-five bucks for your checked bag and your carry-on bag, then you know that flying is no longer very comfortable at all. In fact, flying is downright uncomfortable to the point of being torturous. Whose fault is that? We like to blame their airlines, but really it is our own fault––at least in part. That's because airlines have figured out that the only thing we care about when we buy a plane ticket is price. Not safety, not comfort, nothing but price. So we've trained airlines to give us cheap tickets, whatever the cost.
Full story at Business Insider.
More about business.
Posted by Josh Urich