For-profit colleges are crumbling, saddling students with massive debt
Posted by Josh Taylor / January 4, 2019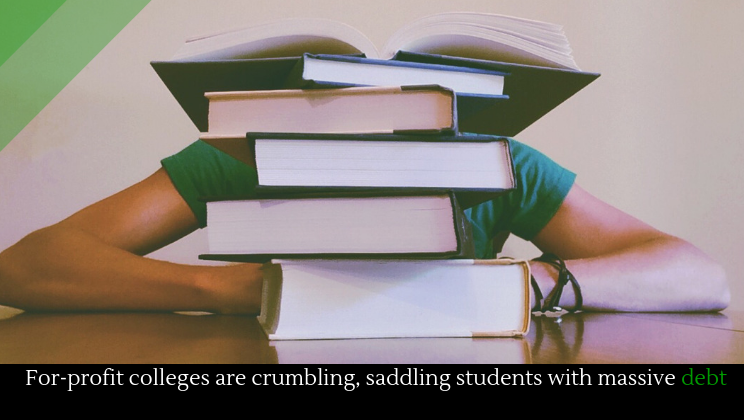 It has been a rough few years for for-profit colleges. Unlike traditional non-profit colleges, for-profit colleges make people rich. As a result, these colleges do anything they can to make money off students, including saddling them with enormous amounts of debt even if the students will never be able to pay them back, and even if the colleges themselves are absolutely not worth that money. They also knowingly take advantage of veterans, taking either their GI Bill money or encouraging them to take out loans. John Oliver's segment does an excellent job of exposing how terrible these places really are:
In the past few months, hundreds of millions of dollars of student debt from for-profit colleges has been forgiven. Nearly 180,000 of Career Education Corp.'s students won't have to pay back their collective $493 million dollar debt, according to NPR, according to a series of settlements:
The settlements, announced Thursday, describe a pattern of deception that misled prospective students about the potential cost of enrolling in CEC's programs and their job prospects after graduation, among other issues.
About 20,0000 of Education Corporation of America's students aren't so lucky:
On Thursday, the U.S. Education Department contacted students enrolled at Education Corp. institutions — Virginia College, Brightwood Career Institute, Brightwood College, Ecotech Institute and Golf Academy of America — to offer guidance, including students at company campuses in Maryland and Virginia.
And as for their debt:
A recent update of loan forgiveness regulations requires the Education Department to automatically forgive the loans of some students whose schools close, but the stipulation doesn't immediately apply to ECA schools, according to the department
More education.