Proud Boys founder booted from YouTube
Posted by Josh Taylor / December 11, 2018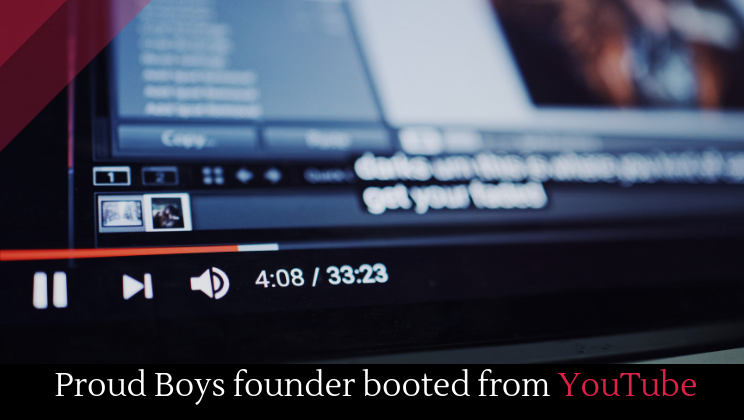 The Proud Boys are a group that defines themselves as "western chauvinists." Many have accused them of being racists, but their tenants are a little more complex than that. They're fiercely isolationist and libertarian, they are also patriarchical insofar as they "venerate the housewife," which presumably means they'd prefer women not be in the workplace.
Although they have participated in violent alt-right protests, the FBI has said that they are not a hate group. That does not mean they're not violent, and that does not mean their ideology isn't a bit silly, but it's significant because the Proud Boys have been booted from Facebook and Twitter for violating community standards. YouTube went a sneakier route and banned the founder for copyright violations.
The interesting this about these tech bans is that the Proud Boys are not, technically speaking, a hate group. They're just a small group of guys with views that can be (and should be) easily refuted with some thoughtful argumentation. Social media users and companies have nevertheless quashed their activity on the platform. If they were indeed encouraging violence, it's well and good that they've been banned. If they were attempting, say, a massive and well-organized effort to interfere with U.S. elections, then they certainly should be banned.
Meanwhile, Russia continues its cyber assault on our democracy and these companies are only slowly ramping up their policing.
More social media.