Rap video teaches you to make lasagna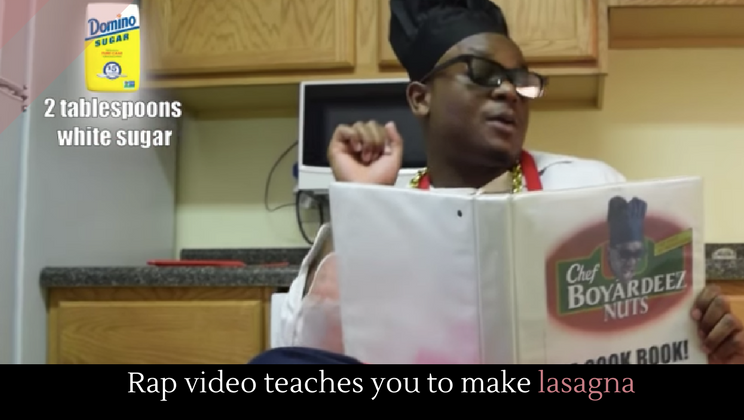 You may already make the best lasagne on the planet, able to compete with any sweet old Italian grandmother. But don't worry about that, you don't need to lack a lasagne recipe to get something out of this video. It's more than just a recipe for the Italian classic. It's freaking hilarious. There are loads of small details that make this funny––take, for example, the cookbook that the chef reads around the one minute mark.
Full story at YouTube.
More recipes.
Posted by Josh Taylor