Reddit quarantines infamous Donald Trump subreddit
Posted by Jimmy Cooper / June 27, 2019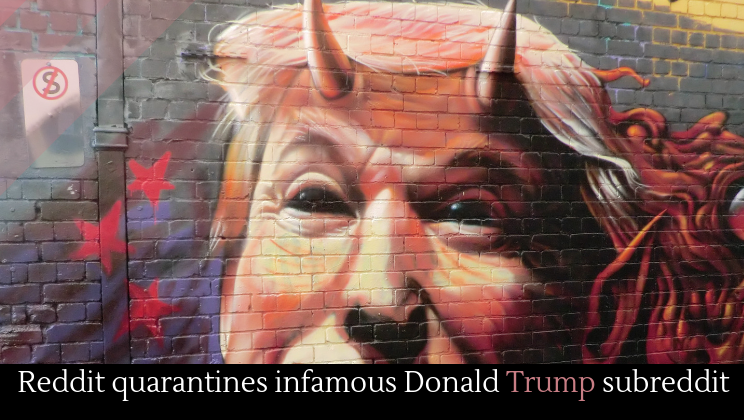 Since 2015, /r/The_Donald has been a bastion of Donald Trump support (and, according to critics, propaganda). But Reddit recently (or finally, depending on your perspective) quarantined the subreddit for a long series of violations, including inciting violence against police and public officials in Oregon.
he same Russians that were behind the 2016 election meddling also discussed how to cause race-based unrest and violence in the years leading up the 2020 election.
Documents obtained by NBC news reveal that Yevgeny Prigozhin, an oligarch linked to the Kremlin and indicted by special counsel Robert Mueller for meddling in the 2016 election, plotted to exploit the deepening racial tensions following the election of Donald Trump. Among other things, the documents discuss a plan to send black Americans to Africa for combat training, and then returning the newly trained para-military Americans to the U.S. South where they would unite disaffected black citizens and lead an insurrection. /r/The_Donald may be part of these attempts.
The New York Times published an opinion piece implicitly comparing Trump to Turkey's Recep Tayyip Erdogan, who abuses populism in order to stay in power. They do so through some clever rearranging of reality. Essentially, a populist like Trump convinces his followers that he truly represents the people. If he loses the election, then the election was rigged against him. If people believe that, then the election's results don't matter. He wins either way.
Several other recent events have lent credence to fears of tyranny. President Donald Trump has invoked his executive privilege in an effort to block the full and unredacted Mueller report from Congress. Additionally, Trump said that he and Putin talked about moving forward into a new era of cooperation. When reporters asked if Trump told Putin not to meddle in the 2020 election, he said they did not discuss that. Finally, Trump retweeted Jerry Falwell's tweet, which read (in part): "Trump should have 2 yrs added to his 1st term as pay back for time stolen by this corrupt failed coup."