Religion in these United States [maps]
Posted by Kate Rinsema / June 8, 2014
Association of Statisticians of American Religious Bodies
maps
Religion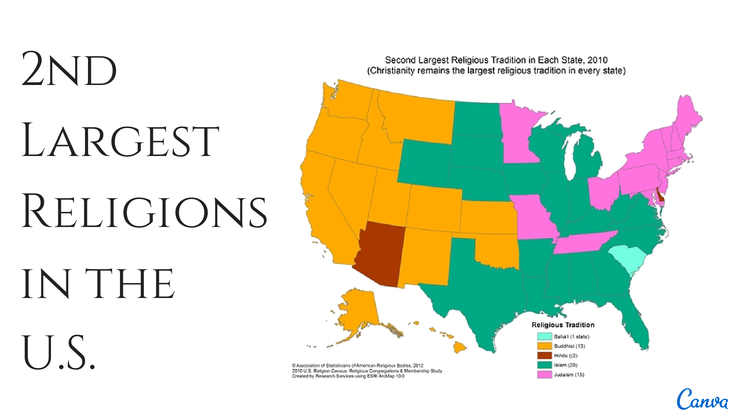 If there's one topic that's guaranteed to whip a crowd into a frenzy (good or bad), it's religion, so feel free to use these maps from the Association of Statisticians of American Religious Bodies using information from the 2010 census to stir up conversation around the dinner table when things get slow.
Published at the Washington Post, the first map shows the most common religion after Christianity in each state, and the second breaks it down on a county-by-county level. They also drew up a map of the most common denomination in each county, Christianity included.
Full story at Washington Post via Laughing Squid.
A look at religion.
Graphics credit: Canva