A rhetorical analysis of Oprah's Golden Globes speech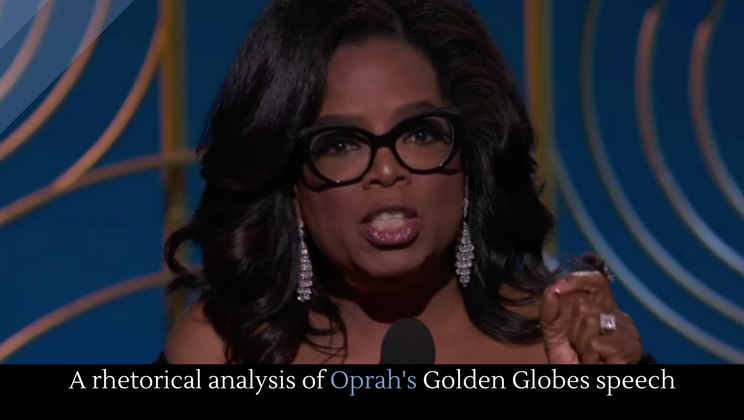 Oprah's Golden Globe speech was so good that it literally had people hoping she would run for president of the United States. If you saw the speech, you know that not only was Oprah's delivery indeed incredible, but also her content was on point. However, you might have a hard time articulating what exactly made her speech so good. Using Aristotle's Poetics, Entertain the Elk analyzes what rhetorical devices and techniques made Oprah's Golden Globe speech so darn powerful and motivating.
Full story at YouTube.
More great vids.
Posted by Josh Taylor