How Russia and some trigonometry stopped the Blitzkrieg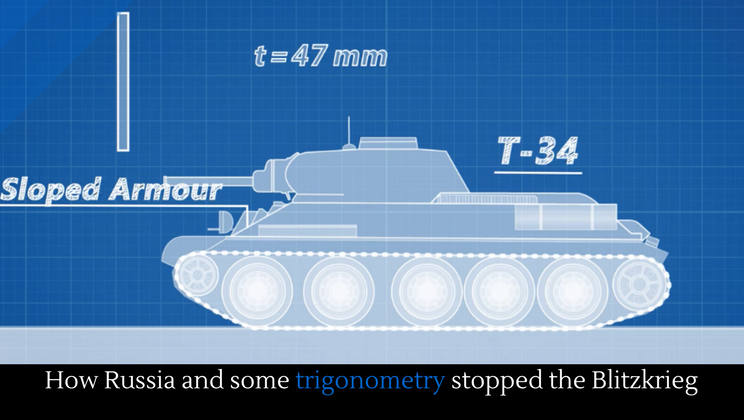 The Germans were virtually unstoppable in the early stages of World War Two, thanks to their "Lighting War" or Blitzkrieg strategy. While Poland, Holland, Belgium, and France fell to the Nazis, Russia was able to stop them. Although the Russian tanks were far lower quality than the German tanks, their sloped armor made them more able to withstand the German shells. That combined with Russia's ability to mass-produce their tanks meant that Germany's tactic didn't work.
Full story at YouTube.
More vids.
Posted by Josh Taylor