See the only surviving footage of Titanic [video]
Posted by staff / August 16, 2015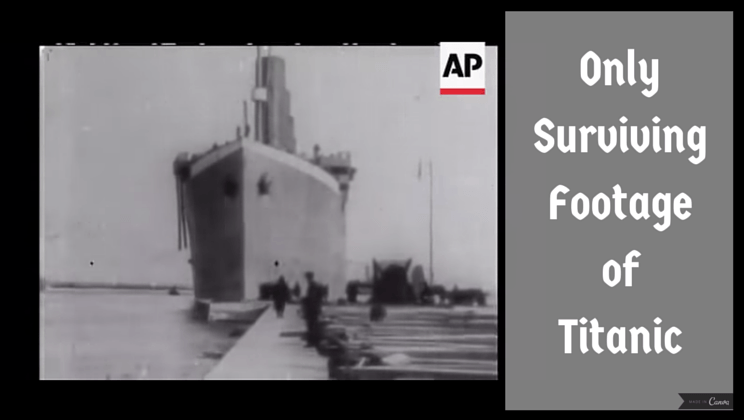 Of all disasters at sea, perhaps none has garnered as much attention as the sinking of the Titanic in the cold North Atlantic, so it's odd to think that this is the only surviving footage of the ship itself, and those who survived that horrible night.
As Neatorama explained, the film show the ship before its departure to Southampton, the ill-fated Captain Smith, and then the survivors gather onto the Carpathia.
Feel free to put on "My Heart Will Go On" or "Nearer My God to Thee" to get the waterworks going.
Full story at Neatorama.
Witnessing history.
Graphics credit: Canva