Why you shouldn't keep a raven as a pet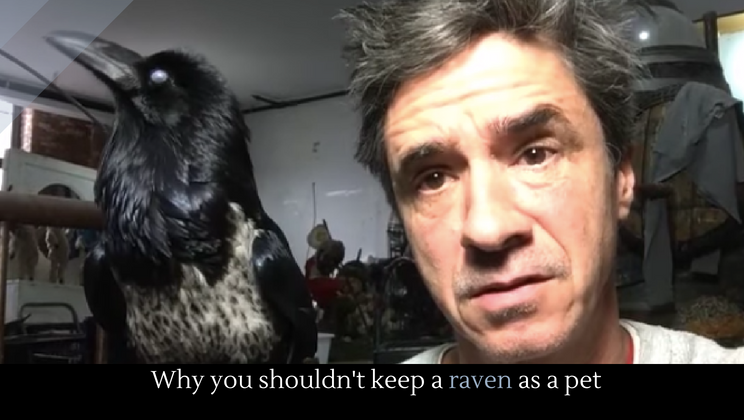 Peter Caine is an animal trainer. He has lots of experience with animals, and suffice to say the guy know what he's talking about. So you should listen to him when he says not to get a raven as a pet, which apparently people really want to do. Even if you have no interest in having a raven as a pet (which, again, you shouldn't), this video is an hilarious explanation of why it's a terrible idea. Peter Caine is a funny guy, and he's got quite the intense personality, so his stories are worth listening to.
Full story at YouTube.
More great humor.
Posted by Josh Urich