Simone Giertz explains why you should make useless things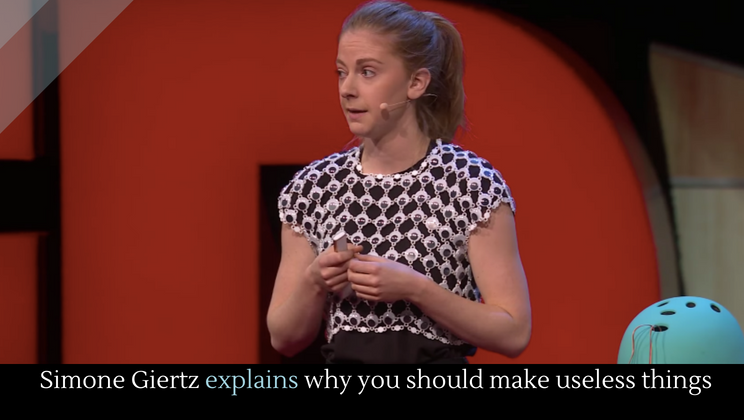 Simone Giertz earned her fame on YouTube. She's not a gamer or a singer or a comedian. Instead, she makes robots. More specifically, she makes really, really bad robots. From vegetable chopping devices that are likely to kill you to automatic tooth brushing machines that might take an eye out, Giertz's devices are half awful half incredible and all non-functional. That doesn't matter, though, as she explains in this TED talk. Aiming not for success but for failure frees you up to do explore, play, and create without fear.
Full story at YouTube.
More great vids.
Posted by Josh Urich