Solving the mystery of glow-in-the-dark Civil War soldiers
Posted by staff / February 23, 2016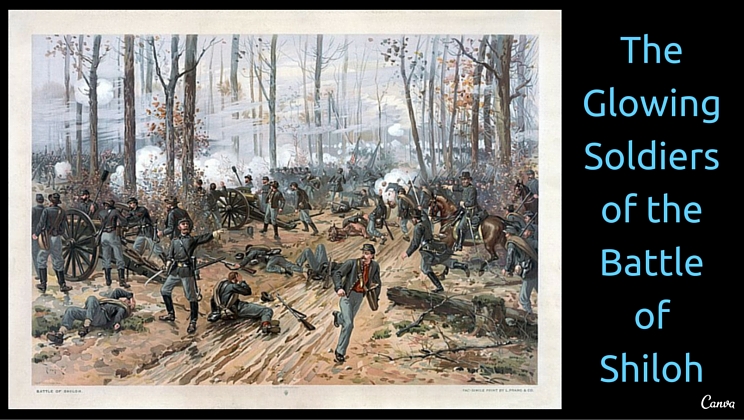 The brutality of the Civil War has been well-documented in history books, and the limited modern medical knowledge of the time made the carnage all the worse when infection set in.
16,000 soldiers were wounded at the Battle of Shiloh, yet some appeared to be saved by an odd glowing in their wounds. Lying in the Tennessee mud for days, certain soldiers were affected by what was dubbed "Angel Glow," and survived more often than their other fallen brethren, but what was the scientific explanation?
It wasn't until 2001, when a teenager started sniffing around for the answer with the guidance of his microbiologist mother, that the case was cracked. The answer was in the soil and the particular weather conditions that Tennessee spring.
Based on the evidence for P. luminescens's presence at Shiloh and the reports of the strange glow, the boys [Bill Martin and his friend, Jon Curtis] concluded that the bacteria, along with the nematodes, got into the soldiers' wounds from the soil. This not only turned their wounds into night lights, but may have saved their lives. The chemical cocktail that P. luminescens uses to clear out its competition probably helped kill off other pathogens that might have infected the soldiers' wounds.
So, while "rubbing dirt in it" isn't usually what's recommended for open wounds, in this case, it was a lifesaver.
Full story at Mental_Floss.
Strange chapters of history.
Photo credit: By Thure de Thulstrup – This image is available from the United States Library of Congress's Prints and Photographs division under the digital ID pga.04037, Graphics credit: Canva