Spinning 17 tons of glass to make the world's largest telescope
Posted by Josh Taylor / January 5, 2018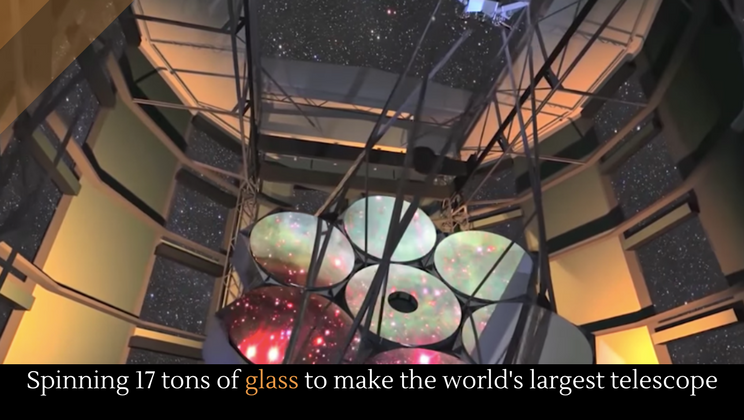 When it's completed, the Giant Magellan Telescope will live up to its name. It will be the largest telescope in the world. Its size will pay off––it's going to have ten times the resolution of the Hubble telescope. This video explains how the glass for the telescope's massive mirror is being made. The spinning process itself uses the largest spinning furnace on the planet. It will take months for that glass to finish spinning and to cool!
Full story at YouTube.
More great engineering.