Sports announcer narrates a vandal's attempt to steal truck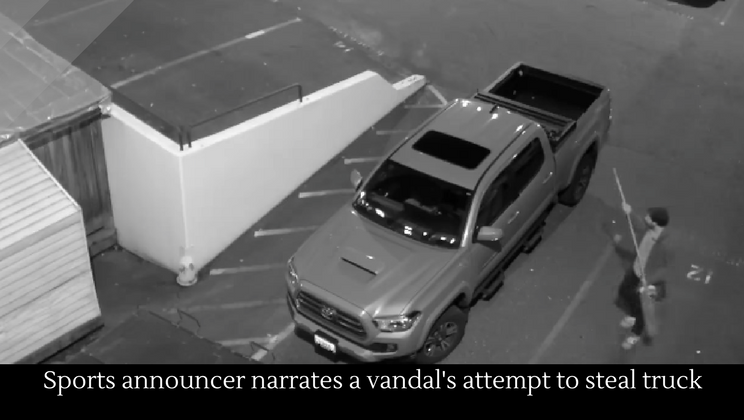 A security camera at a radio station captured a vandal's (very poor) attempt to break into a pickup truck. The guy's attempt was so bad that you almost––almost––feel bad for him. He tried to bust a window with a mop handle, which most of you probably know is a fool's errand. The end of his attempt is a real surprise, too, so make sure you stick around for that. But the best part of this video is the radio station's sports announcer who narrates the break-in attempt.
Full story at YouTube.
More great humor.
Posted by Josh Taylor