How to stop a charging elephant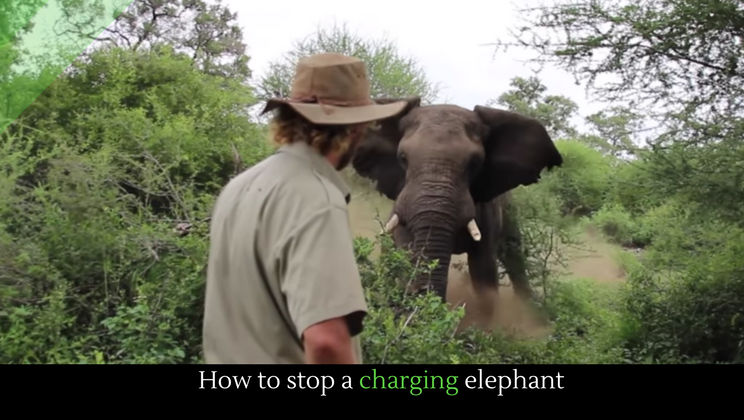 There are two wildlife moments that should scare even the bravest personal alive: coming between a mama bear and her cubs and facing a charging bull elephant. But Alan McSmith is clearly without fear––watch as he demonstrates how to stop a charging bull elephant in its track. If you ever go on safari, though, don't test this method out. Alan McSmith is experienced with elephants ,and he knows the risks he's taking.
Full story at YouTube.
More great animals.
Posted by Josh Taylor