The story of the Nazi's indestructible towers of death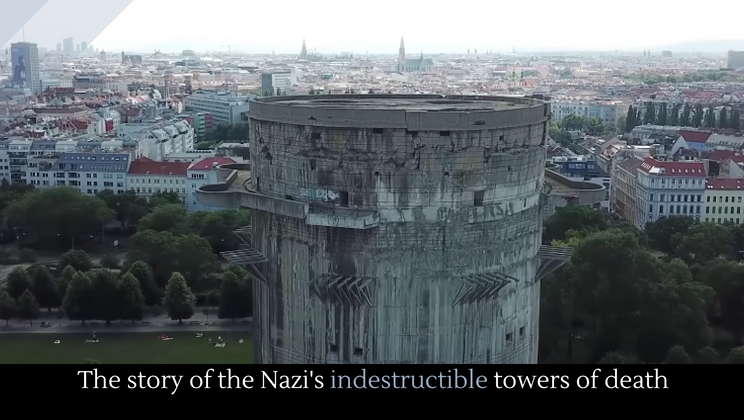 There are so many stories about World War Two that sometimes it is impossible to keep them all straight, and many get lost in the cracks. Real Engineering rescued one such story from the cracks of history: the Nazi's indestructible death castles. These suckers were built of meters thick, steel-reinforced concrete and couldn't be destroyed with tank shells or bombings, anything but a massive explosion. And then there are the guns: sets of anti-aircraft guns.
Full story at YouTube.
More educational stuff.
Posted by Josh Taylor