Stray cat always takes its food to go; rescuers follow it to see why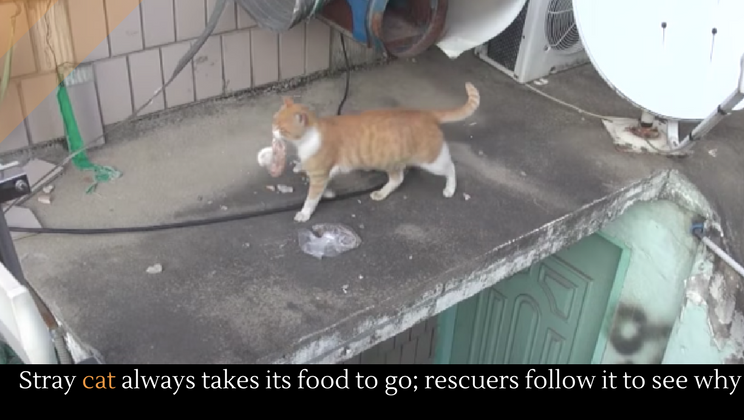 Volunteers in one Japanese town regularly hand out food to stray cats. Over time, they noticed that one stay would never stay and eat; instead, it would carry its food off and disappear until the next day. So one day the volunteers decided to follow the cat to see where it went. It led them on what seemed like a wild goose chase until they found out why the cat carried its food so far: to feed its sweet, little kitten.
Full story at YouTube.
Cats are amazing.
Posted by Josh Taylor