Students surprise teacher with first birthday cake in a decade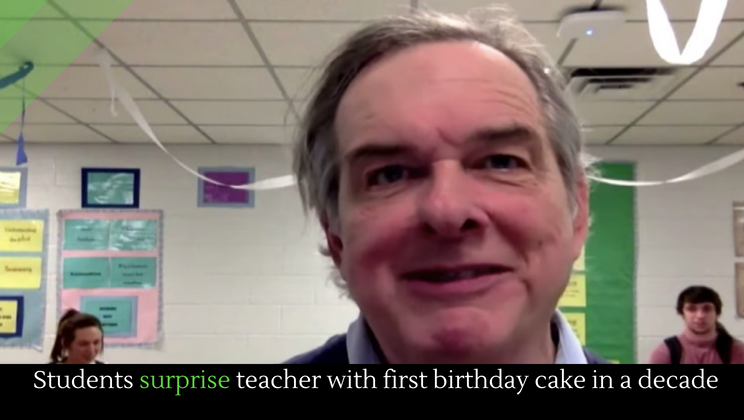 When Kyle Simpler told his class that he hadn't had a birthday cake in ten years, naturally the class sympathy for him. So they teamed up to decorate his room with streamers, get him some gifts, and bring him a birthday cake. You can see his surprise and emotion in the video below, and hear a bit more about his back story. Wait until the kids start singing "Happy Birthday" at the end to watch him break down, and make sure you break out some tissues.
Full story at YouTube.
More great vids.
Posted by Josh Urich