Take a look at the presidential railcar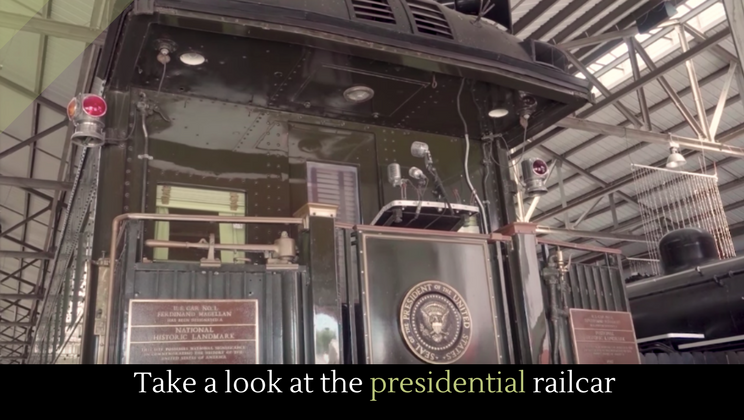 Most Americans are familiar with Air Force One, the president's special jet. Many Americans are familiar with Marine One, the call sign attached to the presidential helicopter. But most Americans don't know about US Car Number 1, the Ferdinand Magellan. That was the presidential railcar, used regularly in the time before television, back when the president couldn't just go in front of a camera to to show his face. Take a tour of this special railcar in this Tom Scott video.
Full story at YouTube.
More great vids.
Posted by Josh Taylor