"Progressing Rapidly" – Tesla Autopilot Announces Slew of New Features Just Weeks Away
Posted by Kendall / November 11, 2017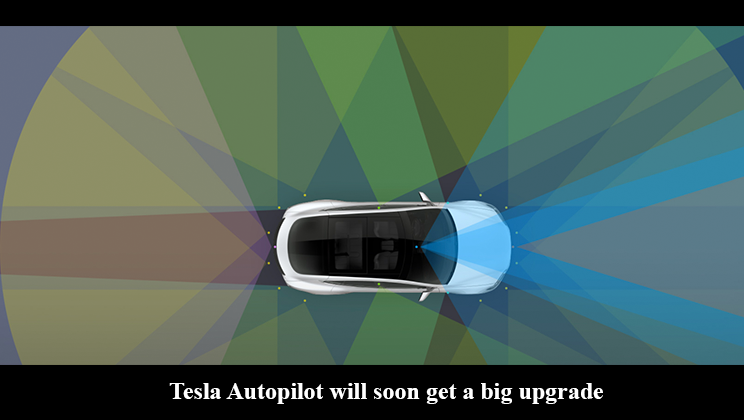 The Tesla Autopilot program, Tesla's autonomous vehicle department, has an impressive array of new features and updates that will be rolled out in a few weeks' time.
Tesla revealed the good news alongside the company's quarterly financial update, seemingly figuring a strong financial report was as good a time as ever to announce a strong development report as well.
In a letter to the project's shareholders, the team was clear:
"Now that the foundation of the Tesla vision neural net is right, which was an exceptionally difficult problem, as it must fit into far less computing power than is typically used, we expect a rapid roll-out of additional functionality over the next several months and are progressing rapidly towards our goal of a coast-to-coast drive with no one touching the controls."
The "neural net" referred to here, of course, pertains to the necessary Artificial Intelligence (AI) networks that Tesla's painstakingly compiling in order to pave the way for their Level 5, fully-autonomous vehicles.
The main feature that's impending for the Tesla Autopilot system, then, is its coming software update.
The 2.0 update mixed with the Autopilot's new 2.5 hardware means Tesla's vehicles are exhibiting more exceptional autonomous handling than ever before. All new Tesla's come with 2.5 hardware, if you are looking to order, use a Tesla referral code and get free supercharging for life.
Specific software updates include:
Improved computer vision system
Updated control algorithm
A widened and more advanced neural net
Accordingly, gone now are the minute, jerky corrections and lane drifting that Autopilot 1.0 was sometimes prone to. The native Autosteer system is as smooth as it's been yet.
And, per the Tesla team, the Autopilot's performance will only continue to improve as the Autopilot's underlying neural net continues to grow:
"We continue to update our Autopilot software and recently made significant improvements to the Autosteer function. The Tesla AI team, which is fundamental to achieving full autonomy, strengthened dramatically this year, with a number of the world's best AI engineers and researchers joining our company.

We plan to continue building Tesla AI until it is one of the best teams in the world, not just in automotive, where Tesla is already the leader, but across all industries. This applies to both software and hardware."
At this point, the future is very promising for Tesla's Autopilot 2.0. The performance improvements that it's new features will provide will go a long way in making autonomous cars an everyday reality in short order.