The California shark attack map
Posted by staff / July 6, 2013
California
California shark attack
Santa Cruz Sentinel
shark attacks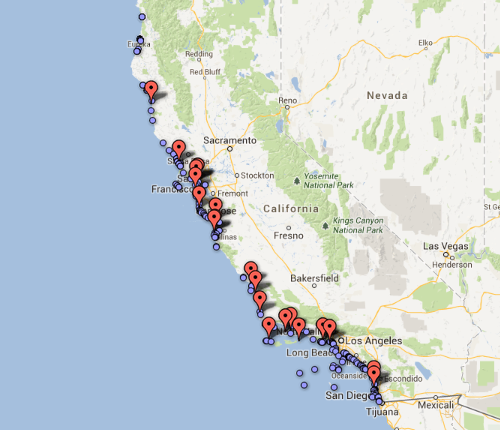 There's a certain type of traveler who can never be too careful, and just to get those spanking new swim trunks into even more of a bundle, the Santa Cruz Sentinel published a map of California's shark attacks dating back to 1851 from www.SharkAttackSurvivors.com.
The locations were pinpointed using the best available data, but represent close approximations in most cases. The descriptions are from the SAS website, and due to the nature of shark attacks, not all encounters could be verified.
Happy travels!
Good thing there's so much more to do in sunny California than taking a dip!
Full story at SharkAttackSurvivors via Santa Cruz Sentinel.
California wildlife.