The Oxford comma: Decried, defended, and debated [infographic]
Posted by staff / February 16, 2013
infographic
Oxford comma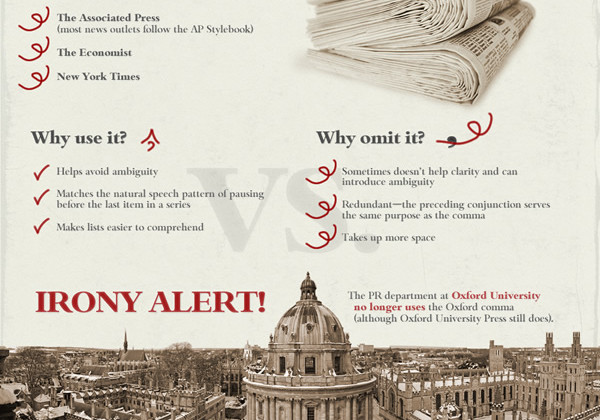 No matter what side of the Oxford comma debate you find yourself on, you'll be surprised to find out that Oxford's own PR department doesn't even use the punctuation anymore, but that's only the beginning of the fun facts about the controversial comma in this infographic from OnlineSchools.com.
Via OnlineSchools.com.
Make your mark with infographics.