The truth about plastic and its impact on our planet [infographic]
Posted by staff / January 5, 2014
infographic
plastic bottles
plastic ware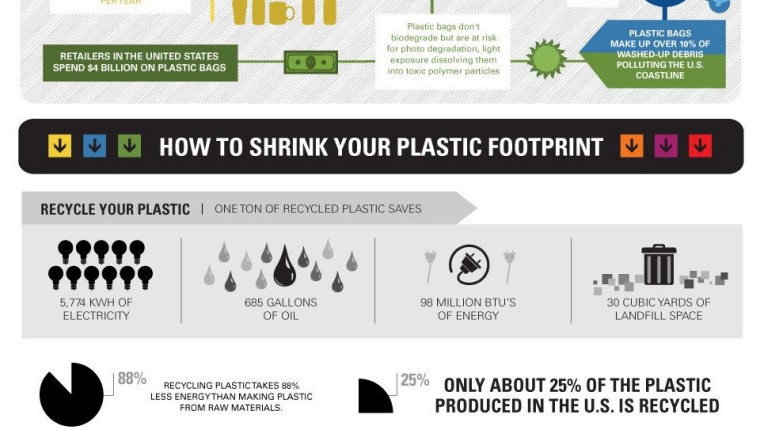 Is temporary convenience worth the 400 to 1000 years it takes plastic silverware to break down?
Virgin America doesn't think so, so they're changing their policies, from encouraging the reuse of cups and plastic bottles to replacing plastic ware with ceramic in First Class.
Find out just how big of a problem this is and how you can reduce your own plastic footprint with this infographic by ReuseThisBag.com.
Via Virgin Unite.
Saving the world one infographic at a time.