The Wheel O'Happiness: College majors & career satisfaction [infographic]
Posted by staff / April 24, 2014
career satisfaction
college major
College majors
infographic
job satisfaction rates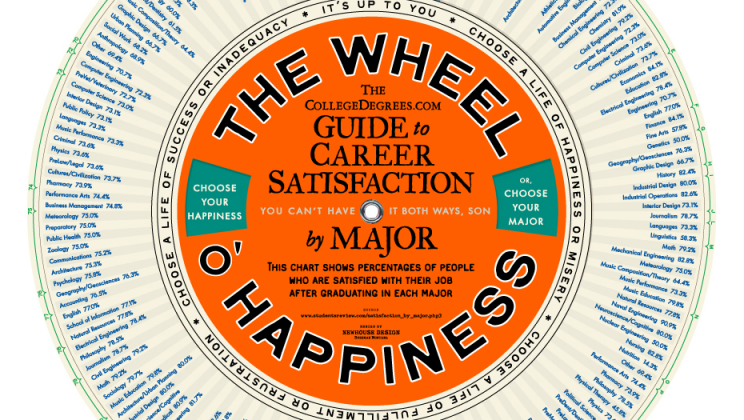 Stressing about which college major will truly pave the way toward future happiness?
While each person is different, you can take more than a few hints from the Wheel O'Happiness, which plots college major and reported job satisfaction rates in one very entertaining graphic.
Hey, you never know, though; you could be part of that lucky 14% of Nutrition majors who loves their work…or one of the 9.1% of Naval Engineers who don't.
Via Newhouse Designs.
Predicting the future with infographics.