The world's best schools and happiest children [infographic]
Posted by Josh Taylor / January 22, 2014
infographic
world's best schools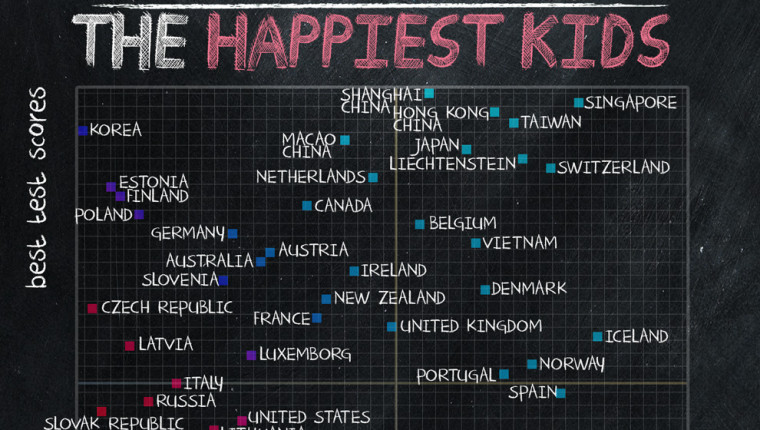 We've all seen those lists of internationally top-performing schools or happiest students. I like this graphic because it puts those two lists together into one helpful chart. Those of you reading from the United States, prepare to be bummed out:
Full story at Cool Inforgraphics, via Buzzfeed.
More cool infographics.
Photo credit: Buzzfeed