Tommy Wiseau made a Joker audition tape, and it's terrifying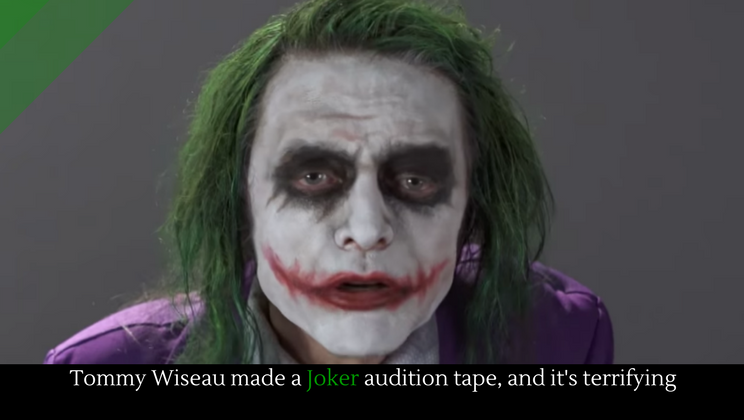 The Joker character represents the opposite of Batman. Where Batman is order and justice, the Joker is chaos and injustice. Where Batman is straight-laced, the Joker is "funny," but an unwholesome kind of a funny. That makes The Room's Tommy Wiseau the best person to play the Joker. He seems to relish in chaos, and he causes laughs that are never quite right.Take a look at his terrifying Joker audition tape from Nerdist.
Full story at YouTube.
More great vids.
Posted by Josh Taylor