Trump megadonor's company gets $27m in grant money
Posted by Robert Leonard / May 17, 2020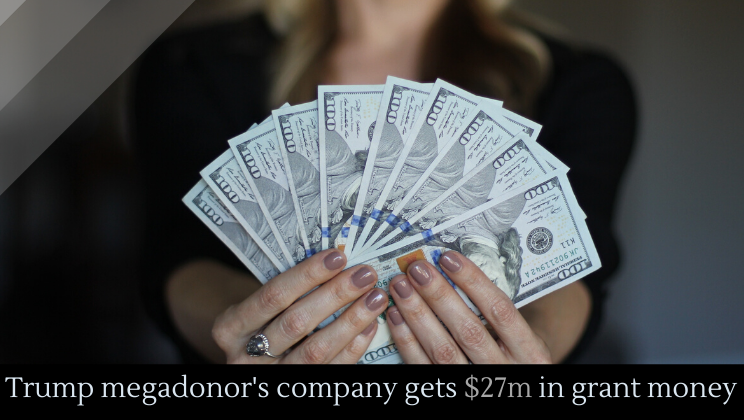 A major Republican donor and supporter of Donald Trump has received a $27 million grant for his private jet company. Because it's a grant, it does not need to be repaid.
Ashford Hospitality Trust, a real estate investment trust, along with some of its subsidiaries, gobbled up around $30m of Paycheck Protect Program funding, making it the single largest slice of the PPP pie. Monty Bennett, the company's founder, used that money to pay himself and his father. Bennett is also a big donor to the GOP.
Billionaire Liz Uihlein, an economic advisor to President Trump and a GOP mega-donor, has not only been telling lawmakers to end the stay-at-home orders so she can make more money but also has been asking her employees to sign a petition to recall her democratic governor. This is part of an ongoing effort by Republicans to end the lockdown.
According to a recent ProPublica investigation, the Trump administration pushed FEMA to approve contractors for a government job who never even bid, circumventing the normal process for unknown reasons.
According to a New York Times investigation, Donald Trump's family trust and some of his associates have a small stake in Sanofi, the company that makes it.
Other aspects of Trump's handling the COVID crisis are leading to cries of corruption. His briefings on the pandemic are, basically, a parade of CEOs who lavish praise on Trump. Some 57% of the U.S. population believes that the political system only works for those with money and influence…can't imagine why that is.