Trump told Cohen to lie to Congress about Moscow Tower project
Posted by Josh Taylor / January 18, 2019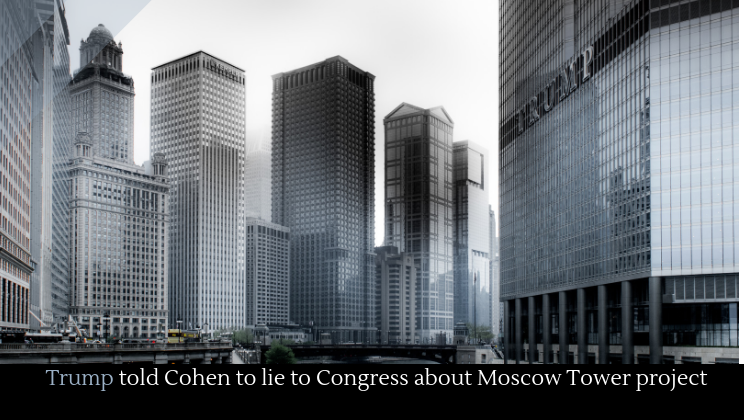 Buzzfeed news broke a major story on the Trump collusion scandal, which has been picked up by most major news outlets. (For a helpful list of the news outlets, see this Reddit megathread.) From the article:
President Donald Trump directed his longtime attorney Michael Cohen to lie to Congress about negotiations to build a Trump Tower in Moscow, according to two federal law enforcement officials involved in an investigation of the matter.

Trump also supported a plan, set up by Cohen, to visit Russia during the presidential campaign, in order to personally meet President Vladimir Putin and jump-start the tower negotiations. "Make it happen," the sources said Trump told Cohen.

And even as Trump told the public he had no business deals with Russia, the sources said Trump and his children, Ivanka and Donald Trump Jr., received regular, detailed updates about the real estate development from Cohen, whom they put in charge of the project.
This information, which Cohen confirmed, confirms what Mueller already knew from other documents. Cohen will testify before the House Committee on Oversight and Government Reform in a public hearing on February 7th.
User slekmehl on a Reddit thread about the news posted this useful comment:
Reminder: this is a cover-up of a deal Trump was negotiating not with "Russian businessmen", but directly with the Kremlin, and was worth more than the last 20 years of Trump Org building projects combined.
Now the two [federal law enforcement officials] have told BuzzFeed News that Cohen also told the special counsel that after the election, the president personally instructed him to lie — by claiming that negotiations ended months earlier than they actually did — in order to obscure Trump's involvement.
This was a felony to which Michael Cohen has already pled guilty, and they aren't just taking Cohen's word for it that Trump directed the crime. They appear to have a lot of evidence:
"The special counsel's office learned about Trump's directive for Cohen to lie to Congress through…internal company emails, text messages, and a cache of other documents."
This is called suborning false statements, and constitutes Obstruction of Justice, according to none other that current Attorney General nominee William Barr, as directly stated in his infamous memo to DoJ and Trump's lawyers that likely won him the job in the first place:
Thus, for example, if a President knowingly destroys or alters evidence, suborns perjury, or induces a witness to change testimony…then he, like anyone else commits the crime of obstruction
He reconfirmed this in his confirmation hearing just yesterday. At the 2:27:02 Mark:
KLOBUCHAR: Okay. In your memo, you talked about the Comey decision, and you talk about Obstruction of Justice and you already went over that which I appreciate. You wrote on Page One A President persuading a person to commit perjury would be obstruction. Is that right?

BARR: Yes. Well, any person who persuades another to, yeah —

KLOBUCHAR: Okay. You also said that a President or any person convincing a witness to change testimony would be Obstruction. Is that right?

BARR: Yes.
And then at 05:23:30, None other than folksy Senator Lindsey Graham made sure to hammer it home:
Lindsey Graham: Thank you. I'll just take a couple seconds to see if I can help clarify this. Because I think it's been a very interesting hearing. So if there was some reason to believe that the president tried to coach somebody not to testify or testify falsely, that could be obstruction of justice.

William Barr: Yes.